Discover more from Adam's Newsletter
Hi, I'm Adam Schoenfeld. Each week I share one question, idea, or framework that I'm learning from others, along with updates from my podcast and Seattle startup tracker.
Over 1,000 subscribers
#8 — Craig Unger, Remote Hiring Data
Here's your PSJ weekly — an insider take on Seattle startups and the people behind them.
---
Seattle Person (who I'm learning from this week):
I talked to Craig Unger, CEO & Founder at Hyperproof. 🎧Podcast here.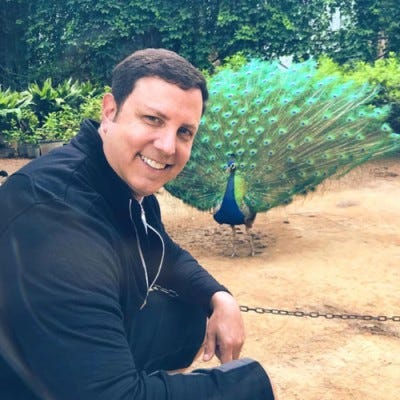 I learned a lot from hearing Craig's founding process. He brought rigor and patience to every early question — much more than the norm. From customer discovery to hiring to market selection, he was committed to his process. Craig said that it gave him comfort and confidence in the darker moments:
"When the lights are down, you're about to go to sleep, and you're done telling the story to investors and to prospects. And you're looking up at the ceiling and saying, 'is this really going to work?' You have to be able to answer that question."
He's done the work. No shortcuts. Hyperloop is off to a great start and worth watching.
The book Craig keeps coming back to is Founder's Dilemna which suits his style and offers data-driven answers to common startup questions.
---
Startup Hiring Tracker (new data & updates)
After sharing the August SSHT update, a few people asked about remote hiring.
I did some quick research.
Only ~53% of the 59K Seattle startup employees actually live in Seattle (i.e. 47% are located elsewhere). Did this surprise you? I was expecting more concentration at HQs.
Here's the total and mix by function: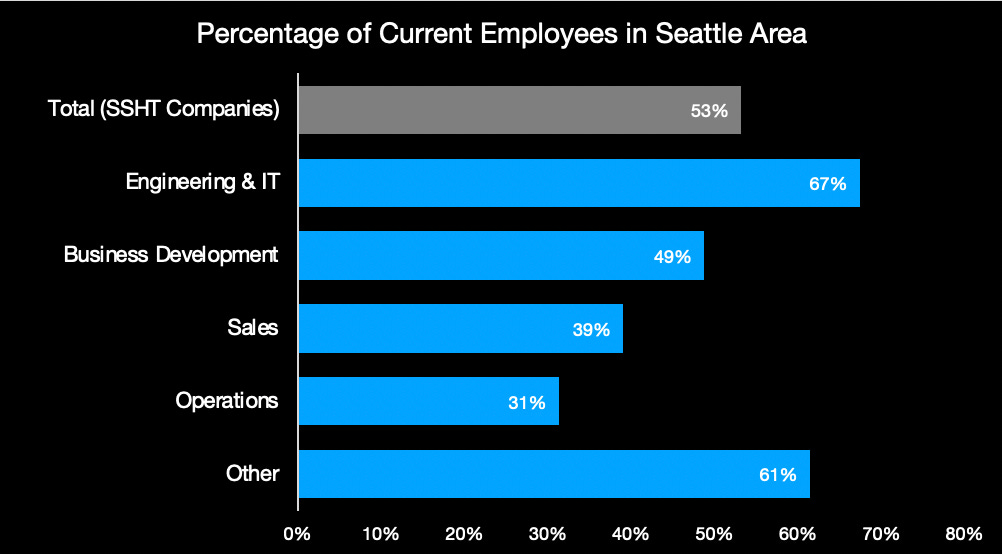 This is LinkedIn data, so it could be skewed by incomplete profiles and other issues, but directionally it suggests that many Seattle startups already embrace remote or distributed teams, especially for non-engineering roles.
Do startups have an edge when making the inevitable shift to more remote work?