Discover more from Adam's Newsletter
Hi, I'm Adam Schoenfeld. Each week I share one question, idea, or framework that I'm learning from others, along with updates from my podcast and Seattle startup tracker.
Over 1,000 subscribers
#6 — Manny Medina, WEEKDAYS
Celebrating a full week of summer weather in Seattle?! ☀️🎉
Here's your PSJ weekly — an insider take on Seattle startups and the people behind them.
Housekeeping on the SSHT: No updates this week because the first monthly refresh is coming next Thursday. The list is now 347 companies. If you want to add a company, just reply here.
---
Seattle Person (who I'm learning from this week):
I took vacation this week and went back to my conversation with Manny Medina. He's the CEO & co-founder at Outreach, a Seattle-based $1B+ startup.
Manny has a unique take on hiring.
"We hire for energy." he says.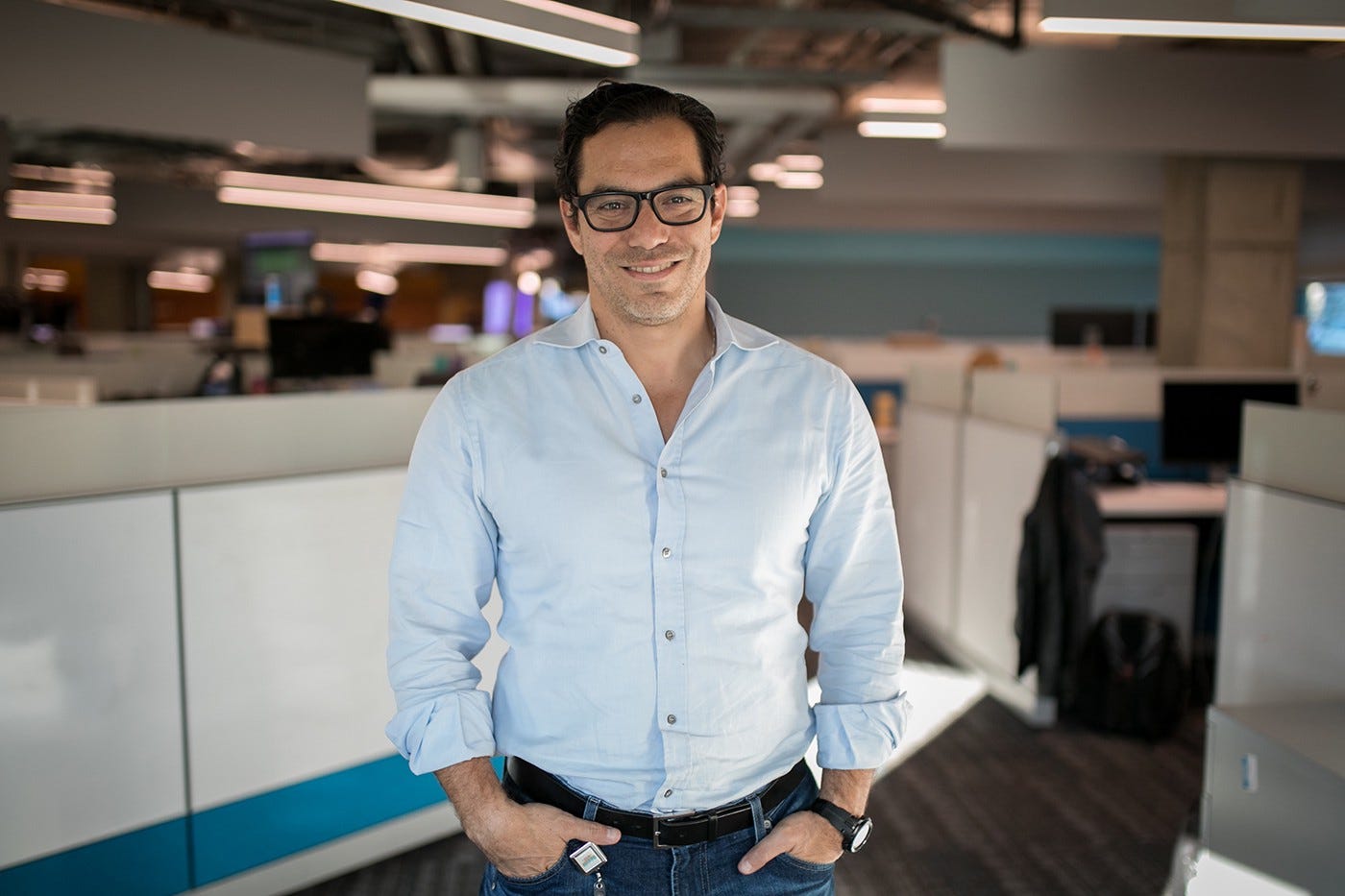 It sounds nice, but why should I think about that in business?
"Sometimes you go in your mind and you see dark things. You need somebody else to snap you out of that." Manny said that's when you need energy. And he says that energy "is a quintessential human trait. It comes in different forms. It comes in small, concentrated vials or it can come in big, tall glasses."
How does Manny find energy when hiring?
"You ask for evidence of how they motivate other people. […] Good energy drivers understand what motivates others, and they have an innate interest in and curiosity about what makes [other people] tick." he said.
He went deeper at the 2:30-minute mark on this podcast.
Since our conversation Outreach has raised another $50M and won Geekwire's "Next Tech Titan" award last week.
---
Seattle Company (that I'm studying this week):
As a parent, WEEKDAYS has my attention. The Seattle startup led by Shauna Causey is helping create "micro-schools" as an alternative to distance learning.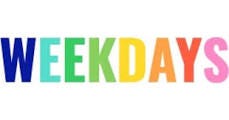 Two things stood out:
1.) How fast they moved. By mid-March they were already positioning for COVID demand and getting national press. They were founded in 2018, focused on helping teachers create micro-schools, but the demand side clearly accelerated in this pandemic. They've jumped on it.
2.) Their approach to follow-up. You can differentiate in how you serve customers, not just with what you sell. I started doing research on their website and got this text message just a few minutes later: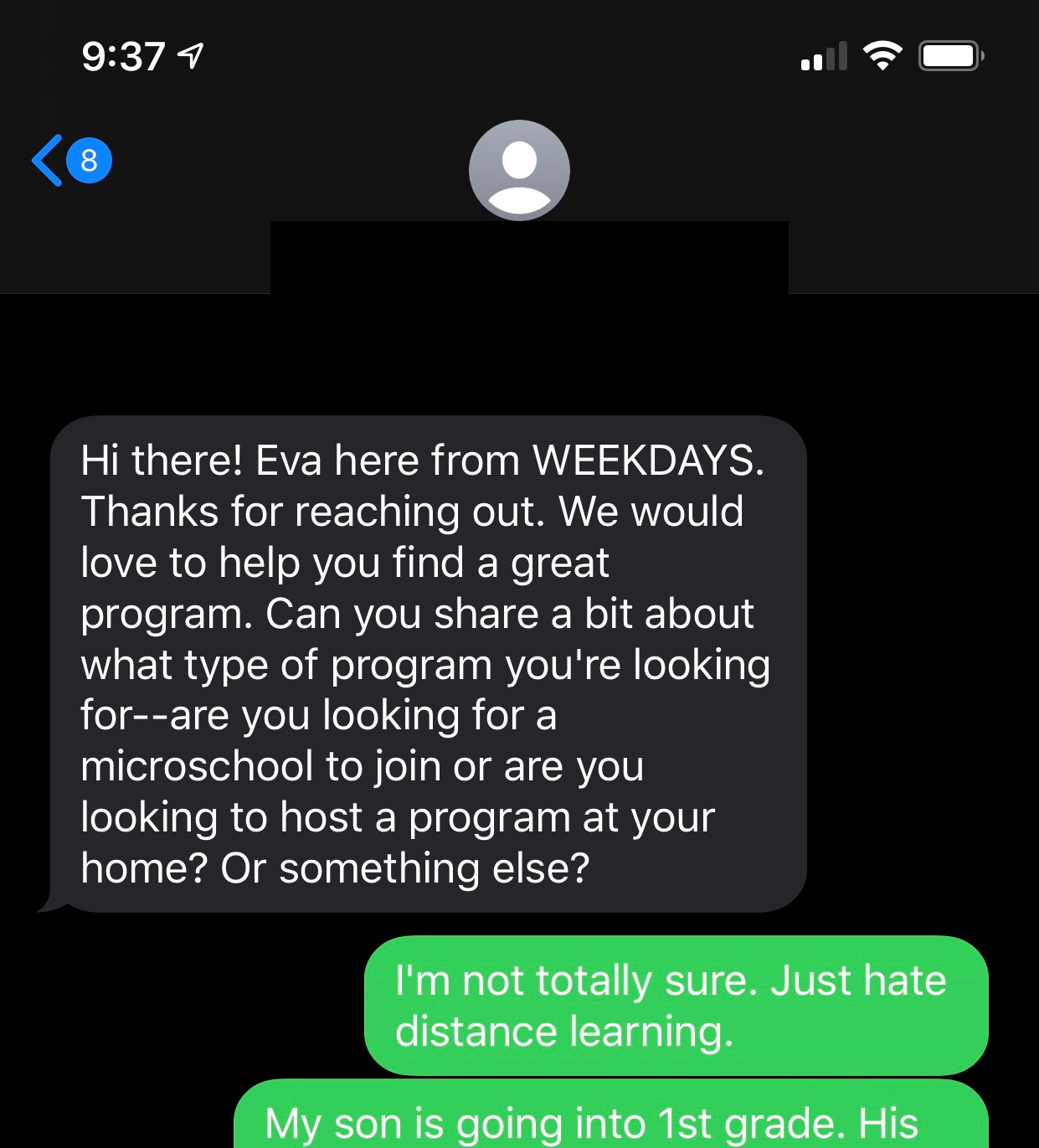 As a busy parent, this tactic showed me that they understood my world. Waiting around for a long phone call wasn't going to fly. They knew urgency mattered, even if I wasn't a fit.
I'm excited to watch this category see how WEEKDAYS takes shape.
An perhaps this concept leads to new innovation in education and childcare that sticks after COVID?
---
Thank you for reading! Replies always welcome. 🙏
— Adam