Discover more from Adam's Newsletter
Hi, I'm Adam Schoenfeld. Each week I share one question, idea, or framework that I'm learning from others, along with updates from my podcast and Seattle startup tracker.
Over 1,000 subscribers
#5 — Liz Pearce, Qumulo, Startup Hiring Tracker
How's your hair? 💇‍♂️I got my first COVID era cut yesterday. Big event!
Here's your PSJ weekly — an insider take on Seattle startups and the people behind them.
---
Seattle Person (who I'm learning from this week):
This week I talked with Liz Pearce, CEO & co-founder at Fresh Chalk.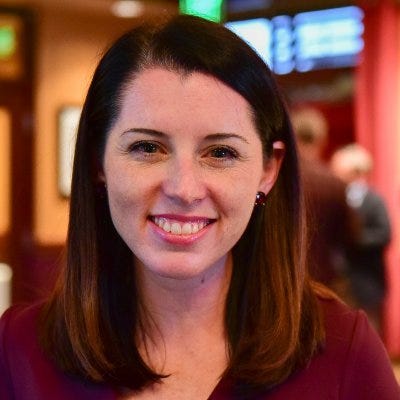 My favorite lesson from Liz is about avoiding comparison. She breaks it down like this…
The startup/VC world is very competitive. 👆

Therefore, "it's easy to get caught in a mental loop of comparing how you are doing, what you are doing, and what you are achieving to everyone around you."

But "you can never win that game."

So "if you can [avoid comparison and] put the blinders on a little bit to what's happening outside, you can achieve because you just keep going."

And she says that success is about "continuing."
This principle helped Liz go from nothing to 8-figures in revenue at LiquidPlanner, grow her career at Google, Amazon, and Playstation, and it's guiding her at Fresh Chalk today.
She went deeper at the 20-minute mark and shared some of her tactics for avoiding comparison.
---
Seattle Company (that I'm studying this week):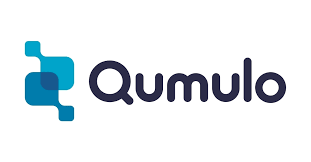 Qumulo's $125M round got them 🦄unicorn🦄 status this week. CEO Bill Richter wrote this LinkedIn post sharing more about their vision for a "VERY big data revolution." I enjoyed Bill's writing and the analogy he used to describe a petabyte in simple terms:
How big? Our customers on average generate more than a petabyte of data. For context, think of an HD movie that would take 13 YEARS to watch - that's one petabyte of data.
Interesting stat — they have just over 300 employees.
That's impressively low for hitting $1B. They were the smallest amongst other recent Seattle unicorns. Here's estimated headcount at the time of unicorn-ing:
Qumulo in 2020 — 307 employees

Icertis in 2019 — 820 employees

Outreach in 2019 — 570 employees

Auth0 in 2019 — 505 employees

Convoy in 2018 — 325 employees
Perhaps they are a new breed of COVID era unicorns that are more capital efficient? Or, maybe they just started a hiring spree? On the July Seattle Startup Hiring Tracker, they had 52 open roles so we'll see how fast that changes.
---
Seattle Startup Hiring Tracker (extras and updates):
I just check the traffic stats. Over 6,600 people visited the first tracker and over 96K viewed on LinkedIn. I was surprised by the level of interest and I'm motivated to make it better in August. Thank you for all the feedback so far. 🙏
Here are the big "asks" I've heard:
Industry filtering - I'm thinking B2B/B2C/biotech/hardware

Type of role - I'm thinking Engineers vs Other to start.

Employee growth stats - I will have this in August for sure!

Funding details - looking at sources.

Location detail - looking into sources.

Better coverage - I've added 12 more companies already and this will continue.
I won't be able to get everything, but game-planning an August 1 refresh.
What else is missing that you'd like to see next month?
---
Thank you for reading! Replies always welcome. 🙏
— Adam