Discover more from Adam's Newsletter
Hi, I'm Adam Schoenfeld. Each week I share one question, idea, or framework that I'm learning from others, along with updates from my podcast and Seattle startup tracker.
Over 1,000 subscribers
#13 — Yadhu Gopalan, Next Funding?
Here's your PSJ weekly — an insider take on Seattle startups and the people behind them.
---
Seattle Person (who I'm learning from this week):
This week I talked to Yadhu Gopalan, CEO & co-founder at Esper. 🎧Podcast here.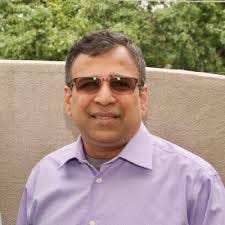 Esper seems to have flown under the radar, but they got my attention now. Yadhu's insight on the dedicated devices category blew my mind. He approached it bottom-up as a builder, technologist, and problem solver who experienced the pain first-hand. I love learning from technical people with this mindset. It often leads to big breakthroughs that market-first thinkers miss.
It's also exciting to see another Microsoft and Amazon veteran turning into a startup founder. Craig Unger did it after 20 years at Microsoft. Vetri Vellore spent 14 years at Microsoft before becoming a founder.
Yadhu's book recommendation is by Gödel, Escher, Bach by Douglas Hofstadter. It won the Pulitzer Prize for general nonfiction in 1980. Yadhu says it is a mind-bending book that's very relevant today, especially if you are interested in Artificial Intelligence.
---
Seattle Companies (that I'm following this week):
I've been wondering if hiring data could be a clue about which companies will raise money next and how COVID impacts companies getting the next round.
Putting a ton of filters on the Seattle startup hiring tracker spreadsheet, it spits out this list of 28 companies who grew headcount 2 months in a row, have open roles, less than 300 employees, raised money in the past, but haven't raised for >6 months.
Who stands out on this list? Any predictions?