Discover more from Adam's Newsletter
Hi, I'm Adam Schoenfeld. Each week I share one question, idea, or framework that I'm learning from others, along with updates from my podcast and Seattle startup tracker.
Over 1,000 subscribers
#12 — Sidney James, more on Ally.io
Here's your PSJ weekly — an insider take on Seattle startups and the people behind them.
---
Seattle Person (who I'm learning from this week):
This week I talked to Sidney James, Founder at Inyore. 🎧Podcast here.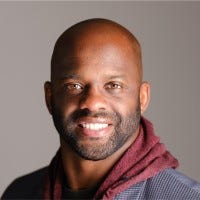 This was my first pre-revenue guest, so it was fun talking to Sidney as he's going through the early iterations of Inyore. I love that stage. He got the idea after he experienced discrimination when applying to tech jobs in Seattle. This led him to user research where he learned that "everybody has that reason why they don't tell the company truth."
His book recommendations are Ray Dalio's Principles (one of my favorites too) and Reginald Lewis's autobiography.
---
Seattle Company (that I'm studying this week):
Ally.io isn't a big name (yet), but last week's podcast with Vetri Vellore was #2 most downloaded in the first week.
They seem to have a lot of fans and momentum. I wanted to dig in more. Here's what stands out:
The funding rounds happened crazy fast: $3M in January 2019. $8M in August 2020. $15M in October 2020.

Why? Vetri said that they've 4x'd the business in the last year. So we can assume they don't have much scale yet, but the velocity is exceptional.

I'm assuming high single-digit millions of ARR. My simple shorthand for SaaS ARR is # of CSMs * $1.5M ARR. Ally has 4 FT CSMs.

Tiger Global led the most recent round. They must love the category — they also invested $25M in Lattice last October. Will be interested to see how the two companies evolve differently (or end up competing more).

This video from April says that they have 650 customers. With that, we can assume that SMB and mid-market is their starting point, but they do have a handle of enterprise logos listed. They are already a leader in one G2 grid.

85 of the 130 employees are in India (mostly engineering). With that, their cost structure is probably better than most other companies with their headcount and funding. They are leaning into this — 11 open roles for engineering and product in India.

Overall, they are one of the fasting-growing and most active in terms of hiring compared to peers in the seattle startup hiring tracker.