Discover more from Adam's Newsletter
Hi, I'm Adam Schoenfeld. Each week I share one question, idea, or framework that I'm learning from others, along with updates from my podcast and Seattle startup tracker.
Over 1,000 subscribers
#11 — September Startup Hiring Tracker Update 📈
27% more open jobs this month. Are startups releasing the breaks on hiring?
It's a new month, so I've got a fresh version of the Seattle Startup Hiring Tracker for you (if you find this useful, please consider sharing on LinkedIn).
This month's headline — everything is up.
84% of the 356 companies tracked now have open roles, up from 67% last month. About 51% of the companies increased headcount month-over-month; 32% remained stable; and 17% decreased. That's a positive trend from last month where the mix was 42% growing, 35% stable, and 23% contracting.
Here's a summary of the changes month over month: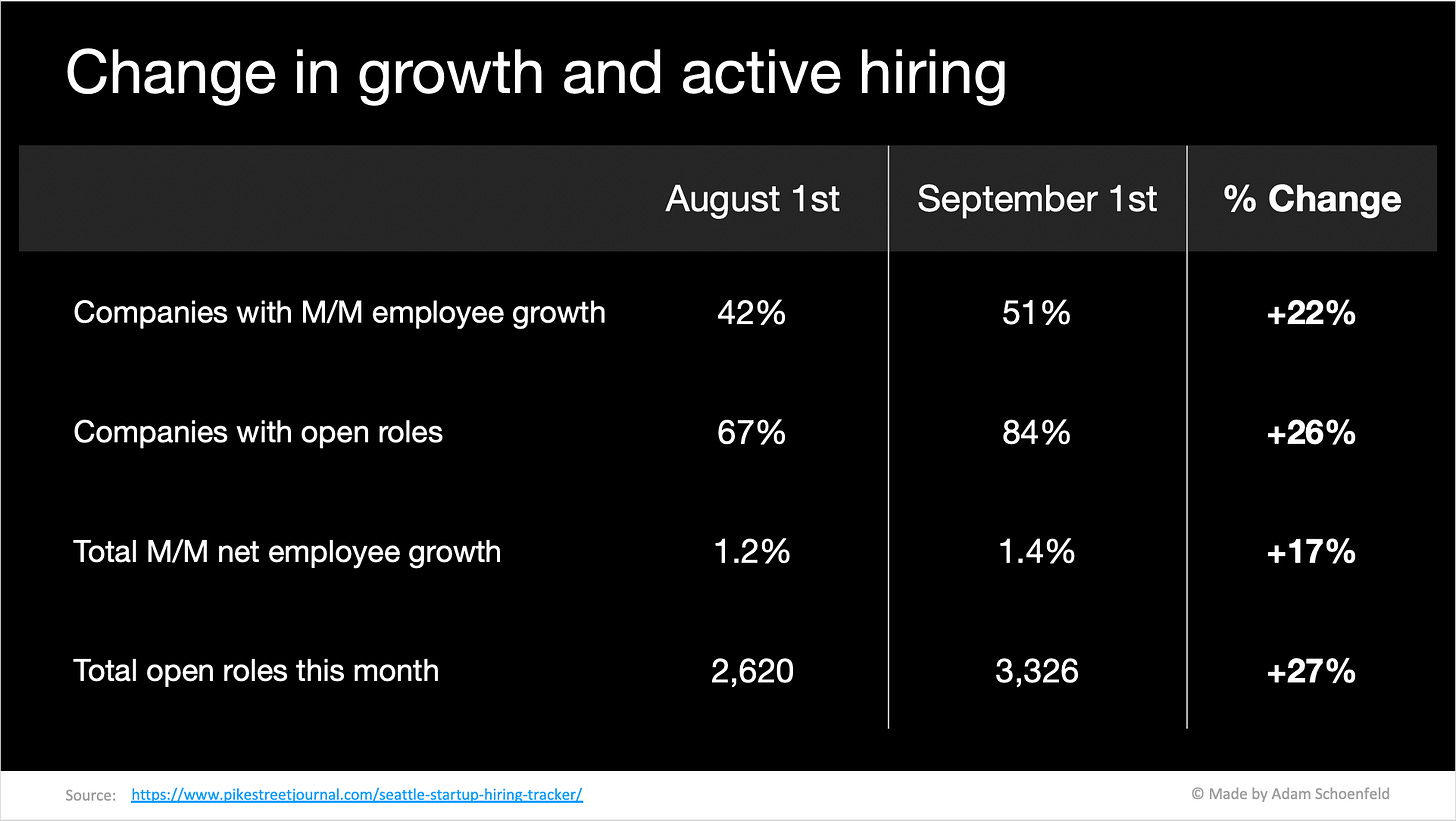 The distribution of actual headcount growth looks better as well. More companies are hiring, growth rates are higher, and contraction is more rare compared to last month's update.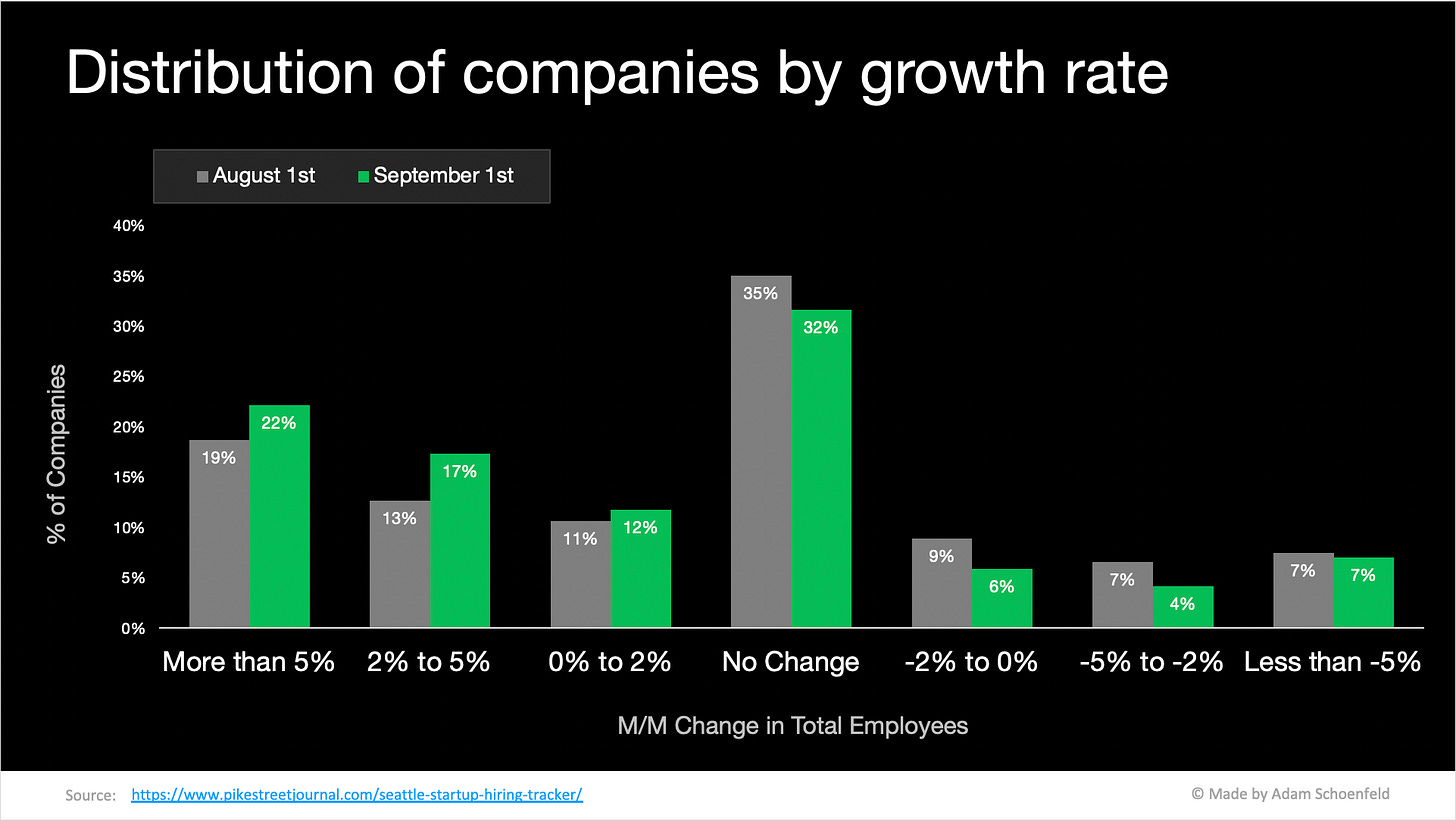 There are still differences based on the stage of the company. The rate of hiring is still slower at early-stage startups, but the gap has closed a lot this month. About 44% of Seattle tech companies with less than 100 employees increased headcount last month, compared to ~33% the previous month. 
Here's the full comparison by stage: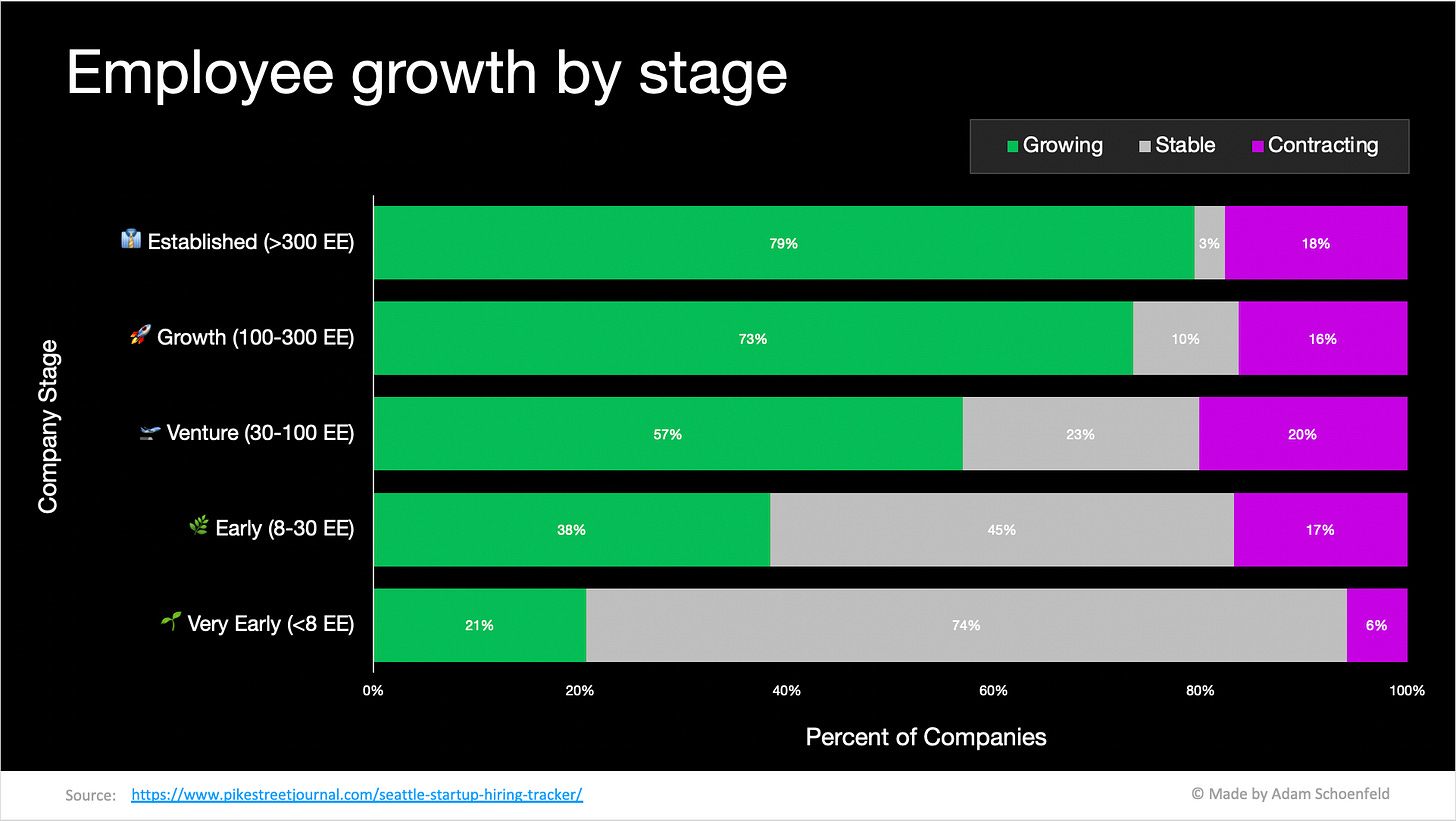 In fact, the biggest movers since last month comes in what I'm called the "Venture" stage companies (30-100 employees). 87% of that group are now hiring and 57% increased headcount last month. This is companies like Kaskada and Shujinko who had big leaps in headcount, Esper with both high growth and 16 open jobs, and companies like Hyperproof, Coinme, Polyarc, dumpling, and CenterHQ who continue to grow on relative fresh funding (rounds in the last 6 months).
The open roles tells a similar story: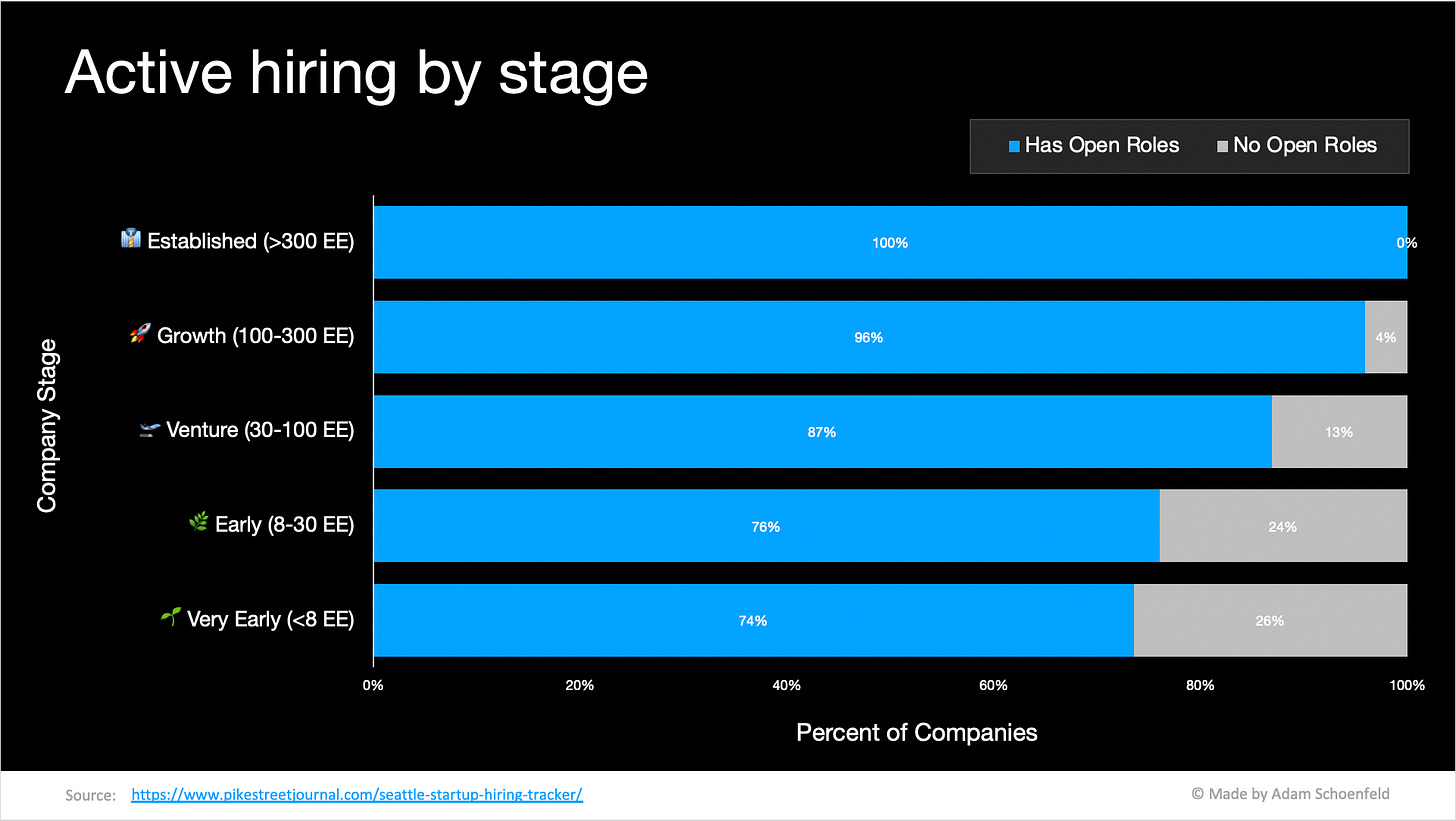 Many startups tapped the breaks in pandemic times. No surprise there. But now we're 6 months into this new world. It looks like many companies have enough confidence to release the breaks on hiring. We might still see companies drag their feet to actually fill roles, but it's clear that their posture toward the market has become more optimistic.
Another refresh coming your way around October 1st. In the meantime, I'll keep poking around in the data and share anything that stands out in my weekly updates.
Anything I missed? Any questions you want to have answered from this data?
Replies always welcome 🙏